Immune System
Central Nervous System Control of the Immune System
The past 20 years of health science and research has seen a tremendous increase in the knowledge and understanding of the human immune system, mostly due to cancer and AIDS research. The findings have completely changed our approach to health care as we slowly change from a disease/symptom model to one in which the function and communication of the immune system is optimized.
Our bodies are constantly under attack from foreign invaders such as environmental toxins, pollutants, bacteria, germs and viruses.
The immune system is our body's natural defense against these attackers. The immune system is made up of organs, structures and white blood cells whose job it is to identify and destroy disease causing organisms such as bacteria, viruses, fungi, parasites and even the body's own cells that have malfunctioned.
"The staff here at Linwood really appreciated all the Wellness Champions had to offer them the day you came out. They found the information very informative and realized that there are simple steps that they can take to be healthier. I know several staff took advantage of coming to see you at the clinic. I would recommend other schools take advantage of the program." – Jim Caldwell, Principal, Linwood Elementary
Minnesota's Top Chiropractor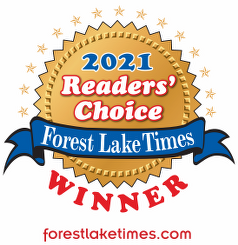 Contact Us
Address:
Lakewoods Chiropractic
255 Highway 97, # 2A,
Forest Lake, MN 55025
Phone: (651) 464-0800
E-Mail: [email protected]
Review Us
Recommended Links