The Doctors
At Lakewoods Chiropractic, our purpose is to help you and your family achieve your optimum health. Through chiropractic care, you are able to achieve improved health naturally, without the use of drugs or surgery.
Dr. Jason Gerard
Degrees/Certifications
Doctorate of Chiropractic
Bachelor of Science in Human Biology
International Speaker
Education Background
Northwestern College of Chiropractic
BioMed Science Major, St. Cloud State University
North St. Paul High School
Awards
Certified Spinal Correction
Certified Spinal Nutrition
Associations/Organizations
International Chiropractic Association Wellness Research Organization Member
Gonstead Clinical Society Member
Eaglebrook Church, White Bear Lake, MN
Member of the USA Wellness Advisory Council for Wrestling, Judo, and Weightlifting
President of ChiroMission, Inc.
Dr. Steven Kennedy
Degrees/Certifications
Bio Coming Soon…
Minnesota's Top Chiropractor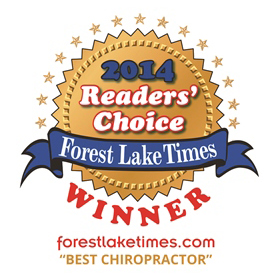 Contact Us
Address:
Lakewoods Chiropractic
255 Highway 97, # 2A,
Forest Lake, MN 55025
Phone: (651) 464-0800
E-Mail: [email protected]
Review Us
Recommended Links